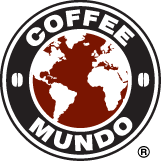 ABOUT COFFEE MUNDO

about Coffee Mundo®
Coffee Mundo® is a high-quality coffee brand that has arisen by years of experience and expertise of the Dutch owners. They have been active in the coffee industry since 2006. But already a long time before 2006 it were the personal (work)experiences all over the world, among which South America, North Africa and the Middle East, that have been determinative for the development and growth of this coffee company.
The strongly changing market, where one has become more aware of taste and quality in the field of coffee, has ensured the rise and development of the coffee brand Coffee Mundo®.
Coffee Mundo® provides its high-quality coffee to individuals, directly through the internet and at their own Coffee Mundo® espresso & brew bar.
drag your product into your shopping cart