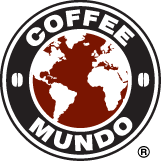 CONFIGURATOR
Coffee Mundo® Special Origins Configurator
Coffee Mundo® now offers you more than 10 different Special Origins. To help you making your personal preferred selection Coffee Mundo® has developed the unique Coffee Mundo® Special Origins Configurator. Now experience yourself which Coffee Mundo® Special Origin fits best to your personal taste by easily moving the different selectors. You are not only assigned to the standard choice between mild or strong, you can also define your selection on moment of the day and even on mood.
Also try once yourself which coffee-food pairings you like best. For example, do you prefer to drink a cup of Coffee Mundo® Ethiopia Sidamo rather than a cup of Kenya Premium after your fish plate?
Try yourself and move over the world of coffee with Coffee Mundo®!
drag your product into your shopping cart