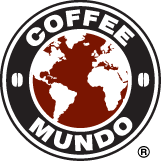 ORDERING PROCESS
Ordering Process
Ordering with COFFEEMUNDO.com
Placing an order at coffeemundo.com is very simple:

Add and/or drag the desired article to/in your shopping cart
Go to the article of your choice and click the button 'in my cart' or drag your desired article to your shopping cart
After you added all articles you wish to buy to your shopping cart, you can view your cart by clicking 'view cart' in the lower right hand corner of the website. Here you can then indicate the grind of your choice (whole bean; espresso grind; filter grind) change the quantities.
Are you finished shopping? Then click the button 'proceed to checkout'.

Fill in personal information
To proceed your order correctly, we ask you to fill in some of your personal details eg. name and address. Have you already registered an account at coffeemundo.com? Then log in easily by filling in your email address and password, and you don't have to fill in all your details again.
Are you a new customer? Then you can choose to register an account at coffeemundo.com. This is very simple. Of course you can also order without registering an account.
Attention! To place an order at coffeemundo.com, you have to be at least 16 years old.

Fill in shipping information
To dispatch your order in a right way, we ask you to fill in the correct shipping details.

Fill in shipping options
Then you should let us know how we should send your order to you. We have a cooperation with DPD parcel services and PostNL.
Stock items ordered before 13.00 pm on business days should be delivered within 2-3 working days (excluding weekends and bank holidays).

Choose your payment method
Next you choose the preferred payment method: Fasterpay, credit card or Maestro. Other payment options we offer for specific countries are DIRECTebanking, Giropay, iDeal and Bancontact/MisterCash.
Attention! The advantage of payments via Fasterpay or iDeal is that we can immediately supply all stock items. The other payment methods take a bit longer because it takes more time to receive the actual payment on our account.
Order Review
Before your order can be confirmed we ask you to check everything once again. If everything is correct you can confirm your order.
Ordering and shipping costs
Do you place more than one order on the same day, you still need to pay shipping costs for every single order. In your shopping cart you will immediately get an indication of the shipping costs of your order. Only at Step 4 you will see the definite shipping costs, that will be shown again at Step 6, the Order Review.
The shipping costs are as follows:
| | |
| --- | --- |
| Land | Verzendkosten |
| United Kingdom | EUR 19,50 |
| Germany | EUR 3,95 |
| The Netherlands | EUR 3,95 |
| Belgium | EUR 5,95 |

UK: we offer FREE SHIPPING on all orders of EUR 120 or more.
DE/NL/BE: we offer FREE SHIPPING on all orders of EUR 55 or more.

Tracing your order
You will receive an order confirmation via email immediately after you have placed an order. This confirmation will give you an overview of all items you ordered as well as the shipping method of your choice. Besides that you can trace your parcel using your DPD Parcel Label No. on www.dpd.com/tracking. You can ask us for your DPD Parcel Label No.

Cancelling
Would you like to cancel an order? You can do this by sending an email as soon as possible to order@coffeemundo.com . If the order already has been dispatched or if the order has already been picked than it is no longer possible to cancel. The ordered articles are then already in the supply route.
When you were not able to cancel the order on time you can immediately return the goods with the courier at delivery. All possible costs which may result from this return are for your own account and risk.

Secure and safe ordering
The payment on our website will be carried out through the secure server of our Payment Service Provider PAY.nl. Check if you are on the secured site of PAY.nl when you fill in your payment details. The web address then begins with https. We advise not to give your login, password or any other information concerning your coffeemundo.com account to a third party.
Be alert on Phishing. Phishing means that criminals send emails to you, so called from coffeemundo.com in which they ask for your personal (login)details. We will never ask you for any kind of this information through email. So never give your personal information to anyone if you aren't sure about the sender.