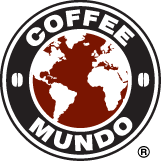 ETHIOPIA SIDAMO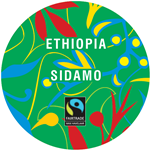 ETHIOPIA SIDAMO - Fair Trade
Size: 250g
℮
Price:
€ 7,50
in my cart
An extraordinary coffee from the country of the origin of coffee (Kaffa), Ethiopia.
High in the mountains of Southern Ethiopia, the Sidama coffee farmers have founded the SFCU (Sidama Farmers Cooperative Union), one of the largest coffee cooperations in the world. On its shadow plantations it produces already for many years high quality, award-winning coffees.
Our Ethiopia Sidamo coffee has a delightful fruity aroma where also a hint of chocolate can be explored. This complex, creamy coffee with a full body characterises itself by its winy character and low acidity.
Specifications:
Processing Method: Wet method; washed. Sun-dried.
Variety: Heirloom Ethiopia Cultivar
Screen Size: 15/16
Height: 1800m
Blooming Period: March - June
Harvesting Period: October - April
Roasting Intensity: Medium
drag your product into your shopping cart