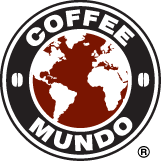 ROASTING

Roasting
Upon arrival at the Coffee Mundo® coffee roastery the coffee is being visually checked. After which samples are taken and being subjected to a cupping test. Only after the coffee beans have passed this test and have been approved, they will be used for Coffee Mundo® Special Origins.
The coffee beans are roasted to order using the 'slow roasting' method. This provides optimal aroma development and the desired taste will be reached. After the roasting process the coffee beans will be quickly cooled with air. Then the coffee beans will be packed as quickly as possible into the unique, sustainable, aluminium-free Coffee Mundo® packaging.
Now the coffee is ready to be shipped to you.
drag your product into your shopping cart